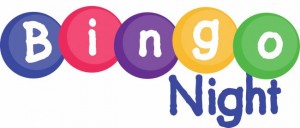 Join us Friday, January 23, 2015, at the Mount Vernon Community School cafeteria for some good old-fashioned BINGO! This is a community event and all are invited.
For just $20 per person, you can play Bingo from 6:30 p.m. – 9:00 p.m. with cash and prizes for winners!
Chili and cornbread will be available for $5.00. Soda and water will also be available. We'll have pizza for kids for $5 and a free movie in the auditorium.
All proceeds benefit the MVCS PTA. Please spread the word!