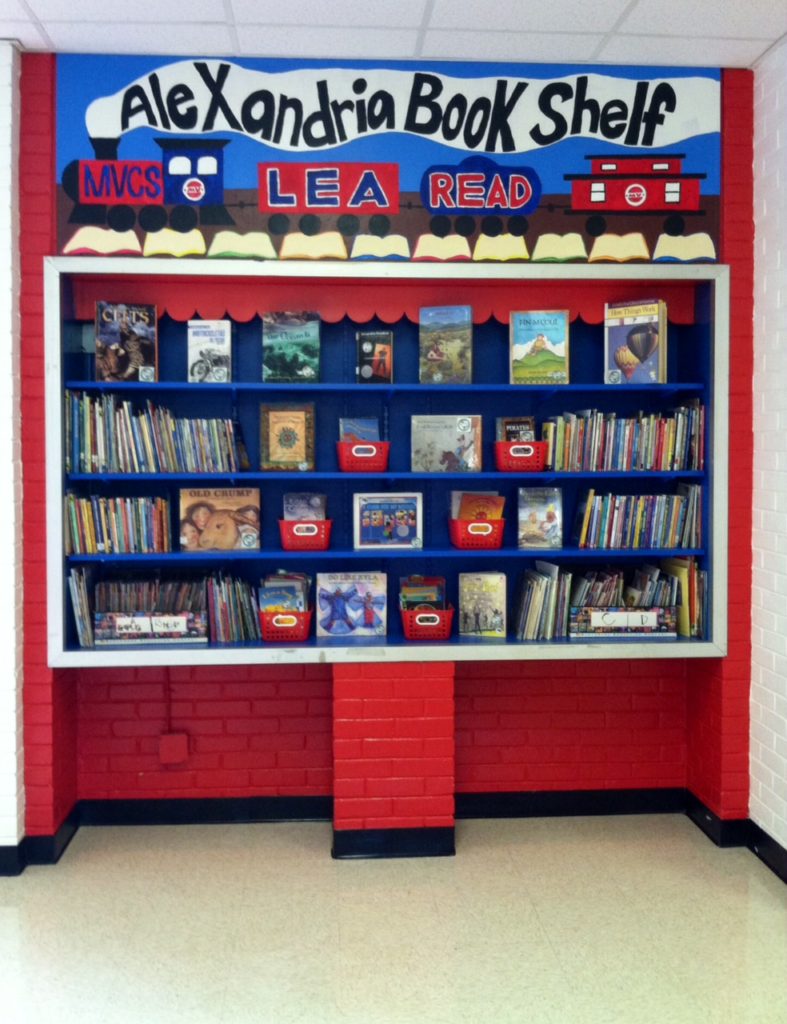 Starwood Hotels employees were on site August 8, 2014, to do a variety of beautification projects at MVCS. Check out the playground paintings and the NEW Alexandria Book Shelf in the main lobby.
Special thanks to our volunteer coordinator Amanda Ruff for helping out as parent liaison for this project. And thanks to art teacher Sara Bukoski for creating the wonderful train artwork on top!
Students, teachers, staff, parents, may pull books from these shelves anytime to take home and enjoy. There is no time limit on book return.
We are in search of volunteers to help maintain and keep the shelves tidy and accessible. This doesn't require a lot of time, just whenever you find yourself passing by… for details please email Carolyn Alers.